The food at The Ivy League restaurant is a reflection of flavor, freshness, simplicity and heritage. Each and every dish on our menu is crafted with care, using seasonal and artisanal ingredients and high quality produce. Our wine list includes some of the best wines from around the world including Italy, France, Australia and the America's.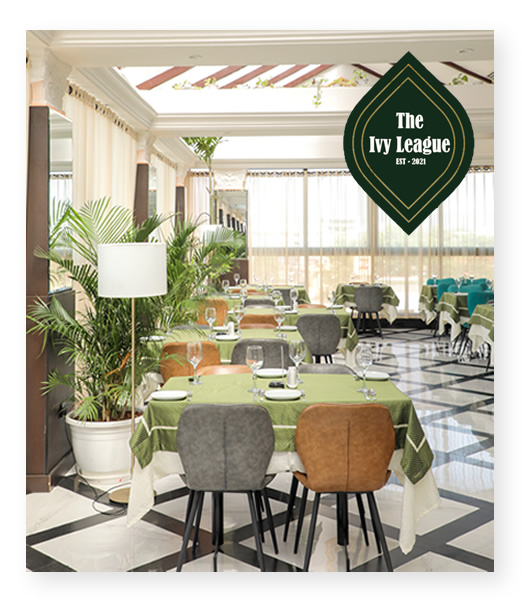 Nestled at the Penthouse at Cube Mall, The Ivy League Restaurant is one of the best restaurants in Abuja. Our restaurant cultivate an intimate and inviting atmosphere creating a gathering place for local residents and guests of The Ivy League, as well as a destination spot for anyone looking for a fine dining experience full of the familiar and exotic.
The Ivy League Restaurant is pleased to welcome your private event! Our semi-private dining offers an intimate space for your group while still allowing you to feel the energy of the dining room. For all private dining of 10 guests or more a prix-fixe menu is required. Please get in touch with us for more information
Enjoy live music, premium cocktails, beers, wines and special menus.
Perfect for intimate get togethers, chic soirées, and unique events.
Our innovative and exciting menus take your taste buds on an exotic journey.
February 3, 2023 by IvyLeague
Abuja, Nigeria's capital city has a very exciting budding food scene and nothing better than exploring it with your lover. This valentine's season...
Read More